Ingor Sportswear manufacturer | How the overlock craft work in activewear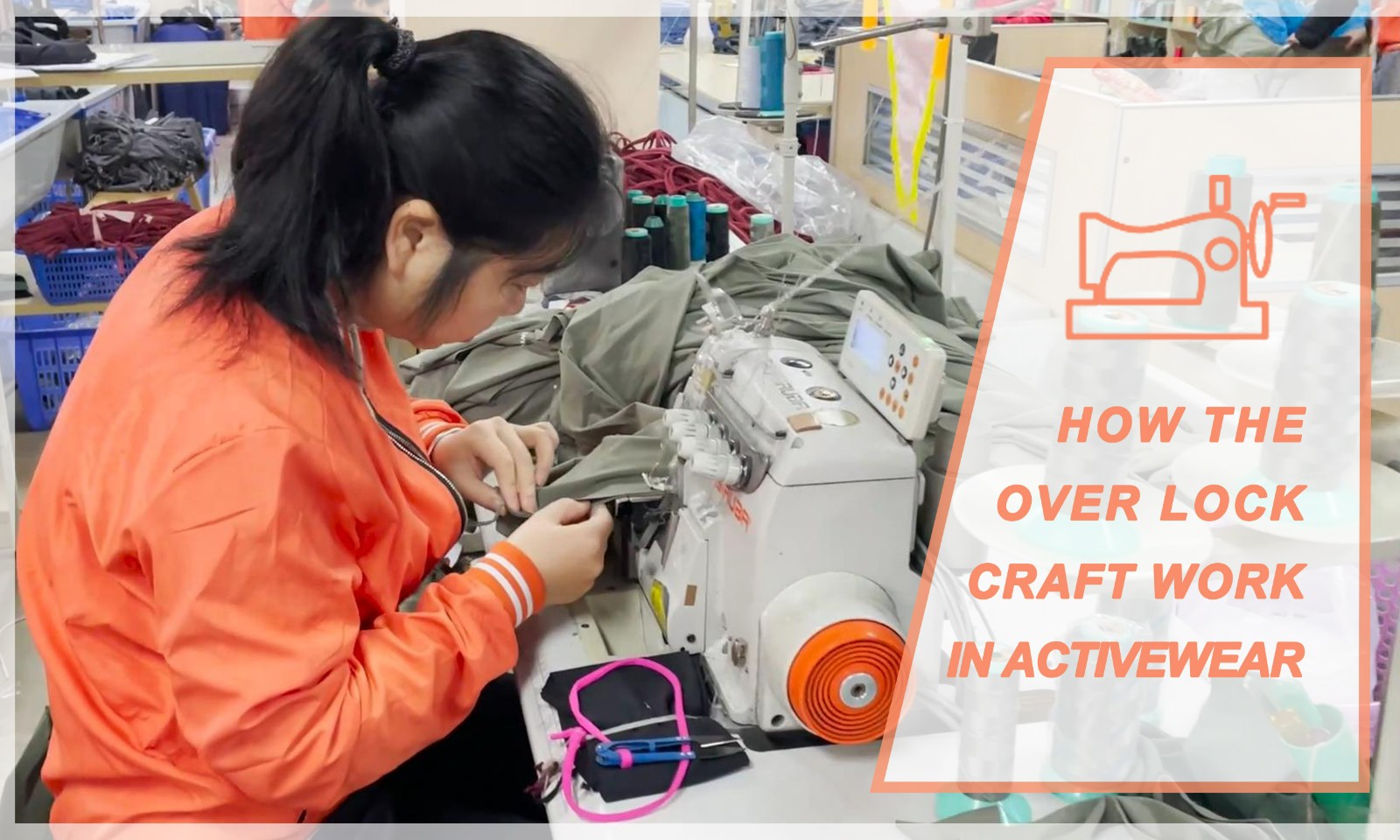 An overlock is a kind of stitch that sews over the edge of one or two pieces of cloth for edging, hemming, or seaming. Usually an overlock sewing machine will cut the edges of the cloth as they are fed through (such machines being called sergers in North America), though some are made without cutters. The inclusion of automated cutters allows overlock machines to create finished seams easily and quickly. An overlock sewing machine differs from a lockstitch sewing machine in that it uses loopers fed by multiple thread cones rather than a bobbin. Loopers serve to create thread loops that pass from the needle thread to the edges of the fabric so that the edges of the fabric are contained within the seam.
Overlock sewing machines usually run at high speeds, from 1000 to 9000 rpm, and most are used in industry for edging, hemming and seaming a variety of fabrics and products. Overlock stitches are extremely versatile, as they can be used for decoration, reinforcement, or construction.
Overlocking is also referred to as "overedging", "merrowing", or "serging". Though "serging" technically refers to overlocking with cutters, in practice the four terms are used interchangeably.
INGORsports, the most innovative sportswear manufacturer and service providers. Our mission is to empower your brand. Our advantage is flexible MOQ, in house design team, great experience working experience in Australia & Europe & America Market. If you have any style like to develop, there are three way to work it out, sharing style tech pack, sending samples, or sending photo for customized.
If you are looking for a reliable sportswear manufacturer with advanced technology, INGOR is a good choice. We have a lot of experience in the manufacturing activewear. In terms of technology, you don't have to worry about not performing well on your sportswear.
If you want to know more about the logo printing process, welcome to contact us, we have professional staff to answer your questions.
Office website: https://www.ingorsports.com/